Should I take the unkind words scrawled on the bathroom wall about me seriously?
Source
A study carried out among workers indicated that 12% – that's just over 3 million people – can't name one quality they admire in their manager. Not the greatest of news, considering 36% of workers feel less motivated to do a good job for the company as a result.
2. Is it important for me to say well done now and again? (image:
By this we mean, do you offer employees praise and positive reinforcement when they do something good for the organisation? The most frequently disliked trait of managers is not giving reward or recognition where it's due – this, according to 1 in every 5 workers (19%). So, yes, you should definitely give props where props are due.
3. Why do they stop talking every time I walk into a room?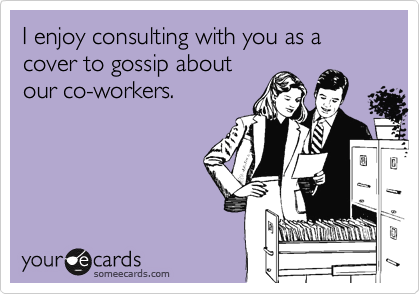 (source)
Because they're skinnering, boss. Overall, three in four workers admit to talking about their boss's management or working style behind their back, with over a third (37%) doing this frequently.
4. Why have they started coming to work dressed so well and take really long lunch breaks?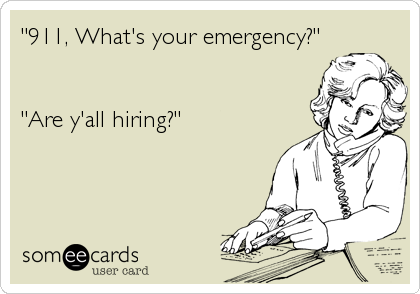 (source)
Either they enjoy looking good at the cafeteria or they're heading out for an interview or two. Almost half of workers (43%) have considered looking for a new job as a result of the bad relationship with their manager, and 39% feel stressed and anxious all the time.
5. Is it 2014 already?
(Source)
Being hierarchical and detached from the needs of staff is considered by a third of workers to be typical of an old-fashioned leader. Research found that workers connect particular qualities with being a "modern manager" – 1) Approachability (32%), 2) Having respect for colleagues opinions (29%), 3) Working for the good of the team rather than having a big ego (29%) all coming out on top.
Source:IIP North of England, July 2014
Sound familiar? It's really not the end of the world, all it takes is an adjustment in management style and a little help in areas where it's most needed, but it does have the potential of becoming daunting and overwhelming for organisations which have zero idea of where to start.
Investors in People has racked up a considerable amount of best practice tips from all over the globe, and helps organisations achieve their unique goals through tailored approaches to the overall Framework.
Get in touch with Investors in People South Africa for help where you need it: (011) 326 2314 | mariam [at] awakeningexcellence [dot] co [dot] za (sorry – robots).